Switch to peak performance mode on demand
Experience the pressure of a 6 minute race against top athletes and use the power of your mind to train how to actively control anxiety, not only on the track-field but in any area of life. Peak performance on, stress off.
activate your peak performance in any situation
reduce stress by regulating your arousal levels
increase your energy on demand (in any area of life)
learn to switch between performance mode and focus and regeneration states like you switch a lightbulb on and off
immerse in your imagination until it becomes reality (real emotions & adrenaline)
fully focus your energy on the right objectives
You wake up in Paris in the year 2024 and the Olympics are in full swing. Today is the day you run the race of your life against a surprise competitor… Feel immersed in the experience of elite-athlete competition, surrounded by the sounds of 80 thousand cheering fans. It's time to deliver!
1 Set up your tracking with live biofeedback!
Put your finger on your phone camera until it is dark red. Wait a few seconds until you see even waves – or readjust your finger (Arcletic's Deviceless Tracking Technology). Keep your hand relaxed, you can but your hand/phone on your thigh.
Optional, you can use laboratory exact biofeedback with a Polar H10 Chest Strap, as Arcletic is offering it to elite Athletes. Just moisten and wear it. The Arcletic App will detect and connect you automatically.
2 Activate immersive 3D Sound
We recommend Apple Airpods Max with activated dynamic head tracking to use. Also Apple Airpods, AirPods Pro, AirPods Max, AirPods (3. Gen) or Beats Fit Pro with activated 3D/Spatial-Audio and activate headtracking can use this technology. Find out more here: https://support.apple.com/en-us/HT211775   
Good to know: Don't have these earphones? Immersive (cinema-like) Dolby Atmos Sound is working with any Bluetooth earphones. You need this special equipment only for 3D sound with dynamic head tracking.
3 Lie back!
With the app selected  and running you lie back, close your eyes and listen to the instructions. Basically you are brought into different situations in your mind, in front of 80000 spectators. The app influences your mental state and your arousal – although you are really in control of this. 
4 Dive in!   
Most people need 2-3 sessions until they are able to let themselves fully "fall" into the Immersive Mental Skills Training. Our tip: See it, smell it, feel it! Forget the world around you, immerse into the stadium.  After 1-2 weeks of training, you should be able to push your heart rate over 110 only by imagination. That's where you know that the mental exercises are really working. It is still just an immersive audio, but the emotions are real. The adrenalin is real. And it is preparing you for your biggest moments.
5 Compare & compete
Challenge yourselfer, compare with highly trained professionals. You can also compete with friends and your team in a playful way to keep the motivation high and grow your mental strength together. In every area of your life.
The Psychology behind (IMST)   
This isn't an exercise about the specific sport, but bringing in highly potential sports psychology from elite athletes mental training in an immersive imagery exercise. Here we bring in mental skills training, from psychoregulation, focus, muscle memory, preperformance routines, flow state, self-efficacy and many more very powerful, scientifically proven tools.  
Arcletic's Olympic Department
For top athletes, CEOs and teams Arcletic offers personalized IMST audios, also including Muscle Memory, Trigger, Body Awareness, Relaxation/Regeneration, Self-talk and other mental tools you wish to immerse.
Arcletic's game-changing technology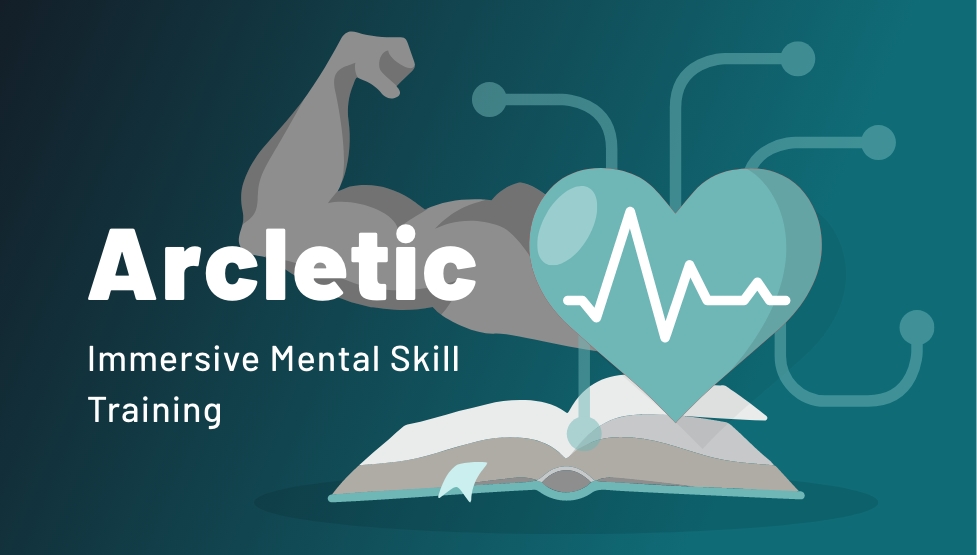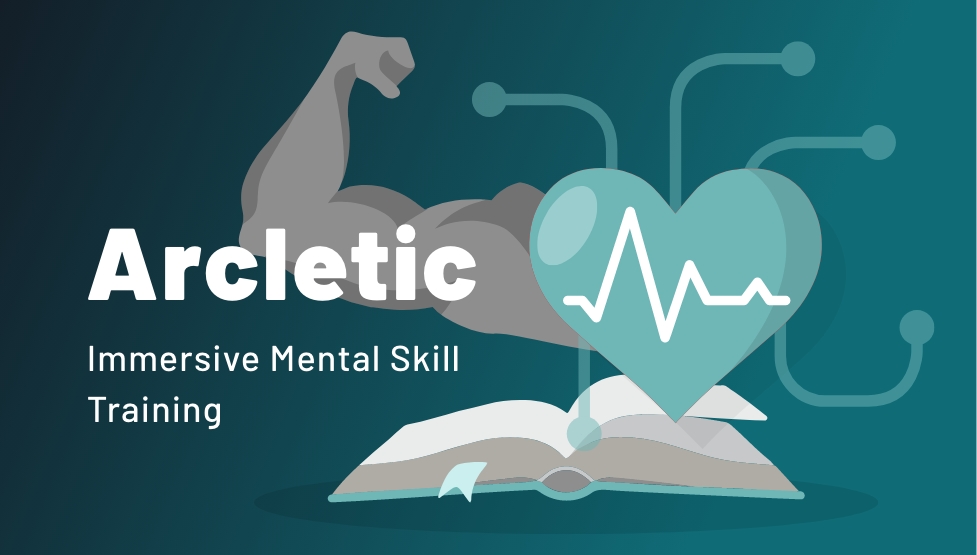 Immersive Mental Skills Training
Breakthrough #1: We've combined emotional and cognitive interventions with groundbreaking tech to bring you maximum efficiency mental training. By condensing essential mental skills into 5 min immersive sessions, you can hack your way to an optimized you. Welcome to the future of mental training.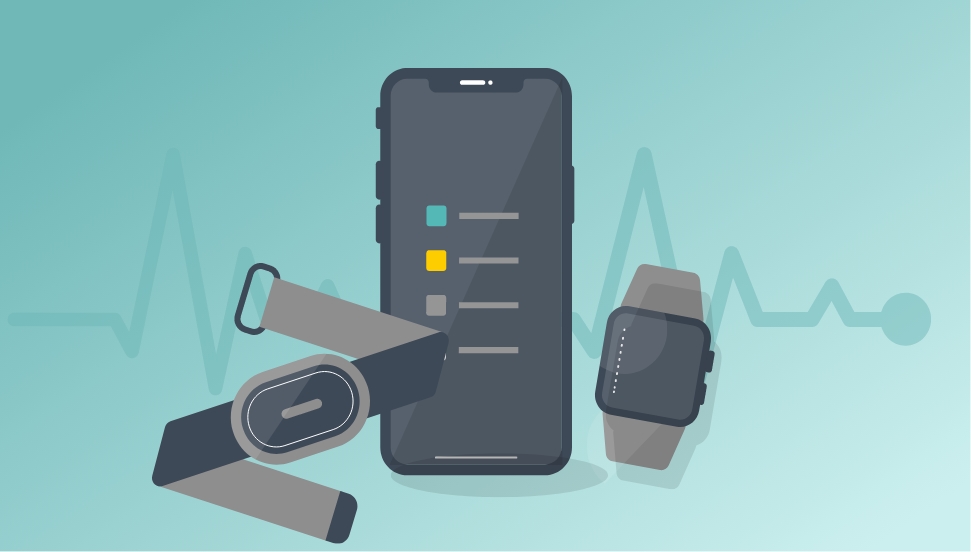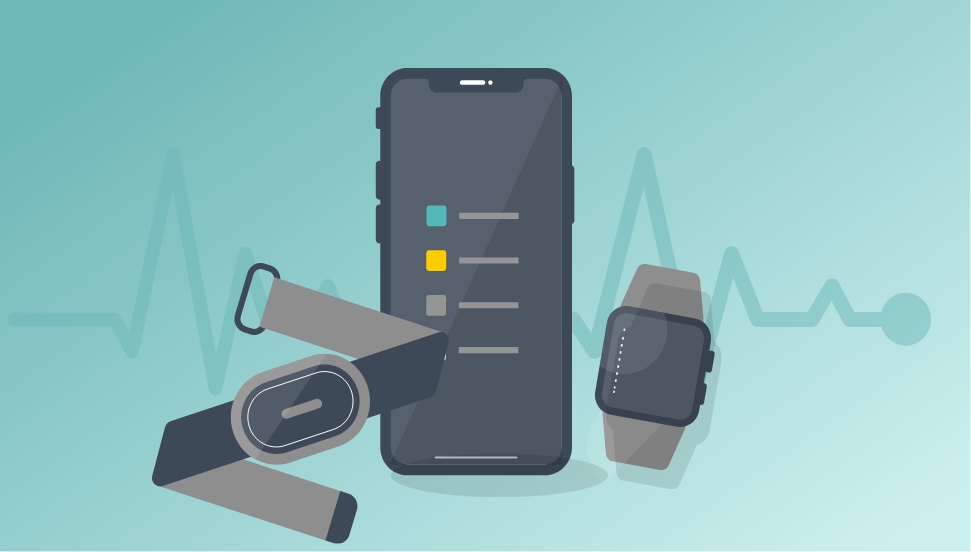 Deviceless Tracking Technology
Breakthrough #2: First we researched the "measureability" of mental performance via chest straps, Apple Watch, EKG and skin conductance. Then we came up with something entirely different: measure your mental performance with your finger on a smartphone camera!
Immersive sound for immersive training: Dive into the full power of Spatial Audio technology with our high-quality audios, created with Dolby Atmos for a fully immersive 360º sound-bubble. Experience sound like never before and fall into your mental training arena.
Our unique algorithm is getting smarter with every time you use it. It tracks, evaluates, and personalizes! And because we made it a competitive game – don't even try to cheat! Our smart algorithm will be able to detect it anyway 😉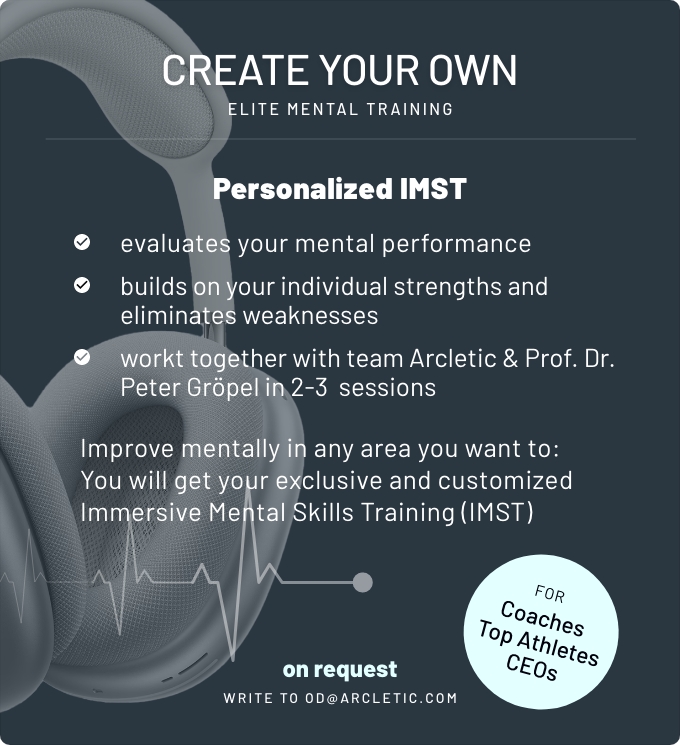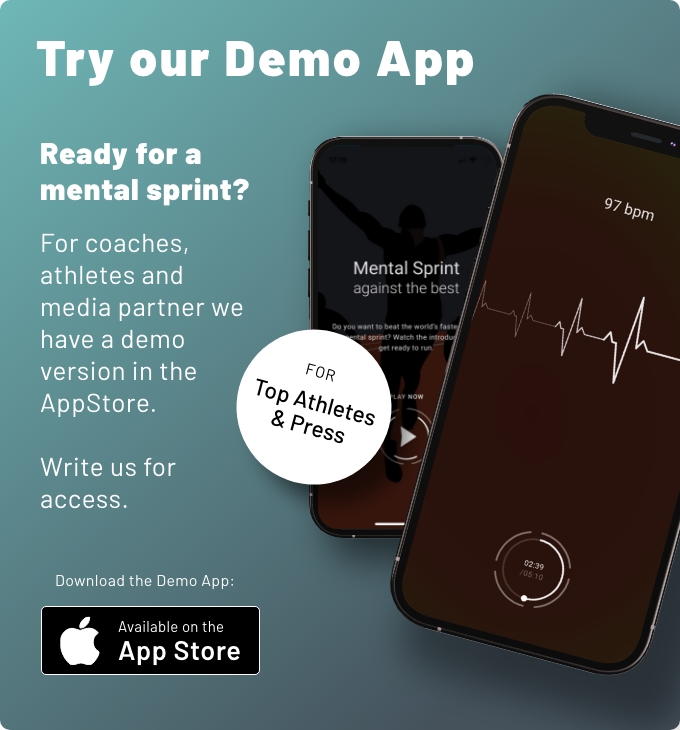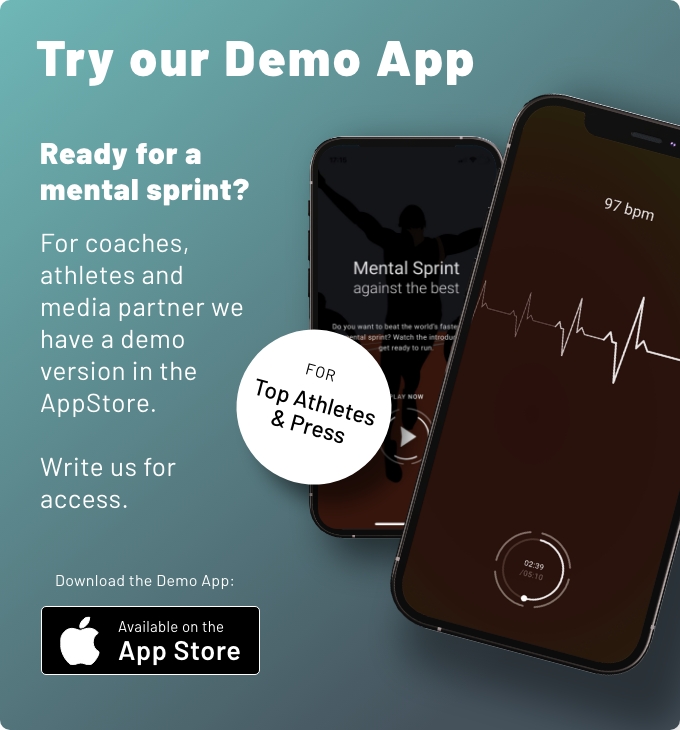 For coaches, athletes and media partner we have our demo version in the Apple AppStore. Write us to ir@arcletic.com to get your athlete account.
Immersive Mental Skills Training

If mental training was a sport, we just invented its fitness studio.
Learn to control your stress levels, break your fears, power-up on demand, and boost your confidence all in condensed 5 min sessions. Packed with the wisdom of sport psychology, hack your way to a more successful, confident you.