Your Mind, Your Masterpiece.
Welcome to Arcletic, where we transform the landscape of mental agility and personal growth. Our innovative approach is reshaping how individuals and businesses unlock their full potential.
Through our scientifically-backed training sessions, developed in partnership with the University of Vienna, we equip you with the tools to master emotional agility and peak performance. Whether you're seeking personal growth, enhanced productivity, or holistic well-being, Arcletic is your gateway to transformation.
Shaping the Future of Mental Agility
"In our world, mental transformation is as common and effortless as choosing your outfit for the day, and everyone is empowered to realize their fullest potential."
Stefan Wimmer, Co-Founder
Dive Into the World of Performance Psychology
Arcletic's mission is to unlock human potential by providing innovative, scientifically-backed training for mental agility and strength. Inspired by elite sports, Arcletic stand committed to empowering individuals and teams to rapidly achieve peak performance and personal growth: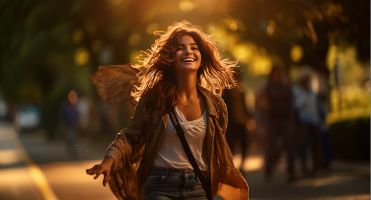 Embark on a journey to emotional fitness, where stress becomes a source of strength and life is filled with energy and positivity.
Discover the art of balancing active leisure with effective stress management for a life filled with energy and positivity.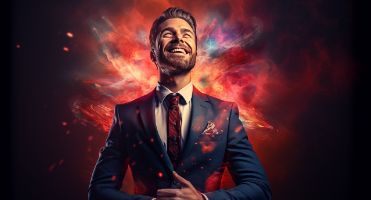 Productivity & Peak Performance
For the high-achiever, every second counts. Arcletic's training hones your focus, clarity, and motivation, turning every moment into an opportunity for peak performance.
Revolutionize the way you work and achieve. Learn to channel your mental resources for unparalleled productivity and professional success.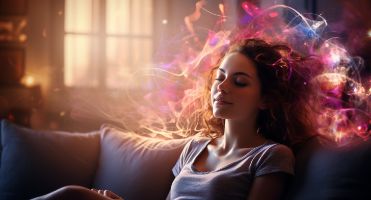 Personal growth is at the heart of Arcletic's philosophy. Our training goes beyond self-improvement – it's about reshaping your life narrative.
Transform your fears into driving forces for positive change. Reshape your life narrative, strengthen relationships, and architect your success story.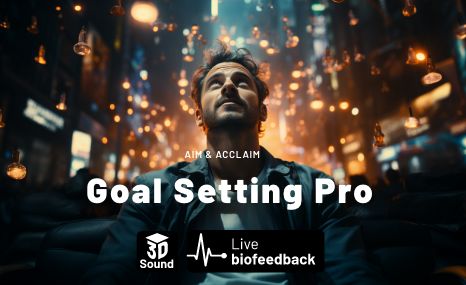 Experience Arcletic! Discover your "Why" and create your action plan. Join your 7 day "Aim & Acclaim Challenge" to a Purpose-Driven Life. Today free for you.
Enter your best email for instant access:
"Transformed my everyday life!" – CHRIS    ⭐️⭐️⭐️⭐️⭐️   
"Game-changer to my career!" – CATHI    ⭐️⭐️⭐️⭐️⭐️   
Explore Our Performance Psychology Trainings
Dive into our suite of tailored training programs, each designed to enhance specific aspects of your mental agility and performance. From improving focus and resilience to boosting productivity, our programs cater to a wide range of needs.
Contact Us for Business Solutions
For case studies and bespoke solutions tailored to your business needs, get in touch with us today:
Real improvements – highly effective!
Arcletic is conducting scientific studies together with the University of Vienna on the effectiveness of our technology.

IMST. Immersive Mental Skills Training.

Efficient & Effective: (5-8 Minutes) Mental Audio Training
Experience the innovative Immersive Mental Skills Training, developed with the University of Vienna, combining the latest in psychological research with immersive technology.
Tailored Training for Businesses and Executives
Arcletic provides specialized training programs for executives, sales professionals, and creative teams. We also offer the opportunity to collaborate in developing custom solutions, backed by research and expertise from the University of Vienna. Additionally, we are open to partnering for innovative studies and research projects.
Athletic Excellence Program
Specialized Training for Professional Athletes & Teams
Working closely with coaches and sports psychologists, Arcletic develops bespoke training sessions for athletes and teams. These programs are designed to address specific challenges or opportunities, enhancing team dynamics and individual performance. Our approach is highly customized, focusing on the unique needs of each team or athlete.
Join Arcletic's Visionary Journey
At Arcletic, we're always open to exploring new possibilities and partnerships. While we are currently self-funded, we welcome discussions with investors interested in being a part of our mission. Whether it's for a future Series A or other collaborative opportunities, we're keen to connect and share our vision for transforming mental agility and performance psychology.
Collaborate with Arcletic
Arcletic thrives on collaboration and innovation. We invite experts from various fields to join us in creating joint training programs. Whether you're an expert in psychology, performance, wellness, or a related field, there are abundant opportunities for us to work together and develop cutting-edge training solutions. Reach out to learn more about how we can create impactful programs and explore new business opportunities.
Are you passionate about making a difference in the world of performance psychology? At Arcletic, we're always on the lookout for individuals who strive for excellence, embody our vision, and are ready to take initiative. If you believe in transforming lives through innovative mental training and want to be part of a dynamic team, we would love to hear from you.
Check out if our vision aligns with your career aspirations. Reach out to us with your ideas, skills, and how you envision contributing to the Arcletic team. Together, we can redefine the boundaries of mental agility and personal growth.
Elevate Your Personal and Professional Life

#sebastian js-ck-form autocomplete // hidden
#sebastian fb pixel // hidden