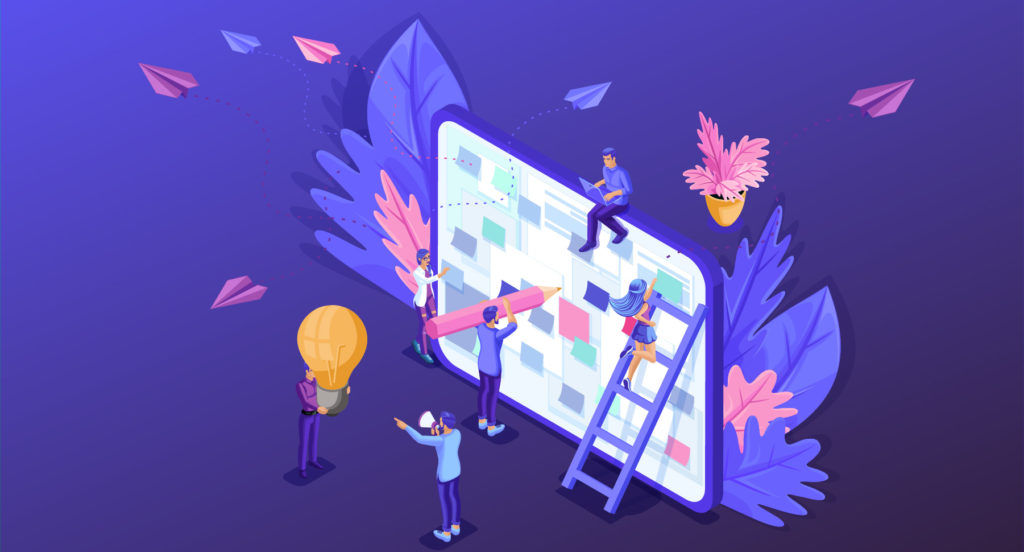 Management Assistant with excellent English skills (m/f/x)
Focus areas: Organization, Management 
You are a professional organization and communication talent and love to work in a highly dynamic environment?
Arcletic is a startup from Vienna that develops mental training for elite athletes and business professionals and makes it accessible to new users.
Developing for the best athletes and business professionals on planet Earth requires exceptional talent.
We are looking for team players who – just like our customers – do and achieve more, simply because they can. Performance-oriented talents, to work and learn in a family-like team full of talented and motivated people. Professionals, who want to grow together with a fast-growing, dynamic company.
Interested? Read on!
What you'll do
As an assistant to the CEO, you are responsible for the smooth running of daily business. You have the appointments from A-Z under control and ensure that the management is always well prepared. In your turntable function, you support in day-to-day business and as a contact person for many projects. You communicate directly with the boardrooms of our stakeholders. You can keep track of things even in turbulent times – and keep your sense of humor.
Your tasks at a glance
Proactive, administrative support for the management
You coordinate and organize appointments, meetings, projects and events on an international scale
Prioritization, preparation and follow-up of meetings
Travel management including billing
Management of important documents and ensuring efficient work processes
Independent and responsible execution of administrative and organizational tasks
Independent handling of correspondence, mostly in English
Interface management to boardrooms of renowned partners and top athletes
Creation, preparation and documentation of documents ready for signature such as decision templates and presentations
Central contact person for a large number of projects including HR
This position is full-time (from 30 hours a week).
What you bring to the table:
Excellent English (C1) and German
You are quick to grasp
You have completed a commercial education or a university degree
You think for yourself and feel comfortable in a fast and dynamic start-up environment
You have at least 2 years of professional experience
You have strong organizational skills, resilience, and flexibility
You have a high level of reliability and accuracy
You have always been socially competent and a team player
You want to work independent, proactive, and responsible
You don't meet all the criteria 100%, but do you find yourself in our corporate culture? Then don't let yourself be deterred from applying.
Compensation
An attractive and performance-related remuneration + bonuses
(Overpayment of the collective agreement EUR 2,635 gross / month, depending on your experience and qualifications).
Perspectives with Arcletic:
a permanent position in a rapidly growing technology company
an above-average attractive salary including bonus
A positive and professional working atmosphere with an open feedback and error culture
Full trust and a high level of professional and personal appreciation from day 1
A very motivated but also very friendly and familiar team
About Arcletic:
As a young Vienna-based scale-up, we bring mental training from elite sports to the smartphones of our users. Learn more at www.arcletic.com
How is working @ Arcletic?
Developing for the best athletes and business professionals on planet Earth requires exceptional talent. Thats why we are constantly looking for high-flyers in our team.
We are a young, highly motivated team in the heart of Vienna. What our team members appreciate here are the challenges, the trust, and responsibility.
"Super exciting tasks that allow you to grow out of your comfort zone."
"At Arcletic I do not only work with an amazing team but I also get to deal with a variety of fascinating topics."
"The perfect environment for anyone who prefers challenges over convenience and has the mindset to grow: with Arcletic and beyond own limits"
"Great project. Motivated team. This makes coding fun"
Your Values & Work Principles
1. Insisting on Highest Standards
We always set high standards. So high, they may seem disproportionately high to some. But with Arcletic, being a leader means to continuously raise the bar and motivate the teams to develop high-quality products, services, and processes. We work to reach excellence. We will never settle for second best or mediocre. Our daily battle is finding the balance between perfection and efficiency.
We are 100% customer focused: Our leaders start with the customer and work backwards from there because we are constantly working to gain and maintain the trust of our clients. Our leaders keep an eye on the competition, but the customer always remains in focus.
3.  Ownership – Take responsibility
Leaders feel like owners and take full responsibility. They plan for the long term and don't sacrifice long-term values in favor of short-term results. They act in the interest of the entire company, not just in the interest of their own team. They never say, "That's not my job."
4.  Growth Mindset – Develop & grow together
Leaders are not perfect, but critical of themselves and develop professionally and personally. In the same way, they never see products as finished, but as a starting point for the next evolutionary stage. A leader wants the best for others, actively supports others, and is available as a mentor – real Arcletic team spirit.
5.  Total Transparency & Honesty
Leaders communicate with radical honesty. In order to find weaknesses and mistakes quickly, leaders rely on absolute transparency and play with open cards. We prefer honest, rough manners over blind spots, grey areas, and misunderstandings.
6. Error Culture & Failure
Being fast is often more important than not making mistakes. Leaders make sure that errors do not draw wide circles and that their cause gets corrected in time. We will not achieve all our goals and we know that. Making mistakes is OK, but covering them up is the worst offense and a reason for termination.